This list takes a look at video game protagonists that had previously been depicted as villains in earlier games. In some cases, sequels (or prequels) will change their narrative structure in order to tell a story from a different point of view. This allows an established villain to be painted in a more sympathetic light and makes for more complex and nuanced characters. In other cases, a villain will retain all of their wickedness even after they are promoted to playable character. It's fun to root for the bad guys sometimes, and there's no reason why every protagonist should be defined by their virtue. Turncoats and reformed villains have already been examined on this site, so this list isn't necessarily looking for characters who changed their allegiances. Instead, this list simply looks at breakout villains who were compelling enough to warrant games of their own.
---
---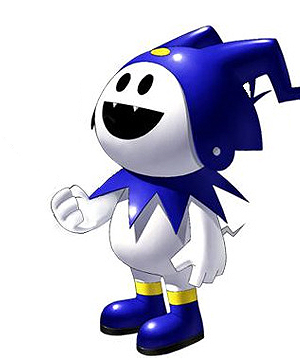 Jack Frost looks harmless, but the cheerful snow-demon has a unique sense of humor that can send chills down the spine. Although he acts like a friendly child, his innocuous appearance is a ruse to lure people in before freezing them with his icy breath. His perpetual smile makes his actions seem even more heinous. Since making his first appearance in Megami Tensei II, Jack Frost has appeared in dozens of games - including several Shin Megami Tensei, Devil Summoner, and Persona titles. The first game to feature him as a playable character was Jack Bros. on the Virtual Boy. This game was also the first Megami Tensei game released outside of Japan, so the handful of gamers who actually owned a Virtual Boy might not have realized that Jack Frost had already been established as an antagonist.
---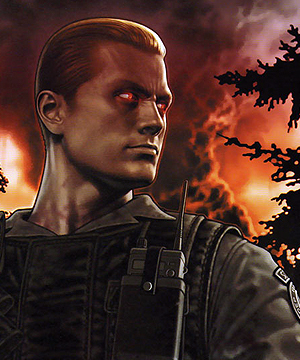 9
Albert Wesker
Resident Evil: Umbrella Chronicles
Most of the enemies in Resident Evil are preoccupied with eating brains, but Wesker's motives are more complicated. He was introduced as the captain of an elite law enforcement team, but he was soon revealed to be an operative for the evil Umbrella corporation. Later still, he emerged as an agent for another organization seeking to steal Umbrella's research. While other Resident Evil figures were busting through walls like the Kool-Aid man, Wesker relied on deception to defeat his adversaries. Wesker has been featured as a bonus character in a handful of games, but he was the protagonist in Umbrella Chronicles and a central figure in several of the game's scenarios. This game expanded upon events alluded to in earlier Resident Evil games and explained how Wesker contributed to Umbrella's downfall.
---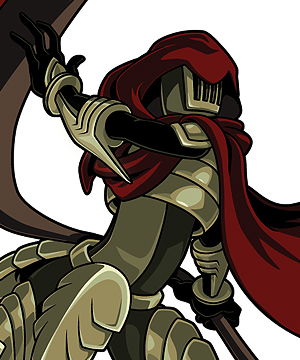 8
Specter Knight
Shovel Knight: Specter of Torment
Specter Knight is one of the eight knights of "The Order of No Quarter" that were tasked with stopping Shovel Knight. His ominous cloak and supernatural scythe made him look like the grim reaper himself, and his sarcastic barbs were almost as sharp as his shriveled claws. Specter Knight was depicted as a ruthless villain in Shovel Knight, but the Specter of Torment campaign helped explain his motivations. Specter Knight had to relinquish his free will to an Enchantress in exchange for his resurrection, but his loyalty to her order was forced. Specter Knight is a surprisingly sentimental figure with an adventurous spirit, and this makes him a compelling protagonist. He's believable as a cruel and cunning villain, but his repertoire of creative attacks makes him a fun character to play as.
---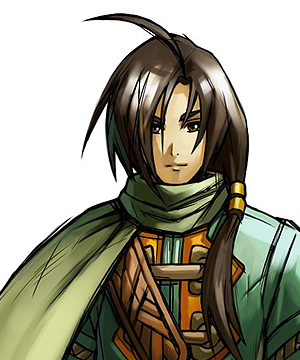 7
Felix
Golden Sun: The Lost Age
The first Golden Sun centered around a young magic-attuned swordsman named Isaac who sought to prevent an ancient power called alchemy from being restored. Felix was aligned with a band of antagonists who stood in opposition to Isaac, and he was constantly on the run from the hero. Golden Sun: The Lost Age let us see things from Felix's perspective, however, so players spent most of the game being chased by the very characters that they controlled in the first game. It turned out that Felix and Isaac actually had a lot in common. Although they went about it in different ways, they were both trying to save the world from impending doom. While Isaac was heralded as a hero, Felix was treated like a pariah for betraying the teachings of his hometown. In the end, Felix was able to persuade Isaac to join his cause.
---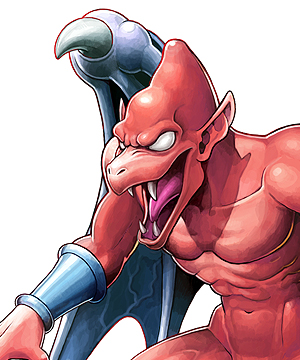 6
The Red Arremer
Gargoyle's Quest
The Ghosts 'n Goblins games are notoriously difficult, but the Red Arremer was an especially troublesome enemy since he was so hard to predict. His erratic movements and evasive mannerisms could be downright rage-inducing. The winged demon spent years terrorizing gamers before he was finally given his own spinoff series. Gargoyle's Quest and its sequel centered around Firebrand's quest to defend the Ghoul Realm from an evil army. Demon's Crest was considerably darker than its two predecessors, and focused more on Firebrand's lust for power. As a creature of the underworld, Firebrand is not especially heroic. That said, it's more fun to control him than it is to fight him. Not everyone agrees, however. According to Nintendo Power, Demon's Crest somehow registered negative sales one week!
---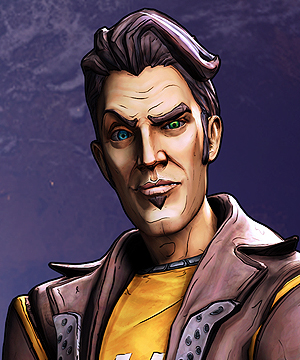 5
Handsome Jack
Borderlands: The Pre-Sequel
As the main antagonist of Borderlands 2, Handsome Jack was defined by his twisted morals and bizarre sense of humor. Although he was well-spoken and charismatic, he was also selfish, manipulative, and narcissistic. He treats his employees like punching bags and he'll even kill children for trivial reasons, but he still thinks of himself as a hero. Despite his sociopathic tendencies, Jack was featured as one of the protagonists in Borderlands: The Pre-Sequel! (This "Jack" was technically a body double, but his inclusion was an acknowledgement of Handsome Jack's popularity and can still be viewed as a breakout moment.) While some of his personality quirks were caused by intense stress, his questionable morals are informed by his own greed. He might be entertaining, but he is not a nice guy.
---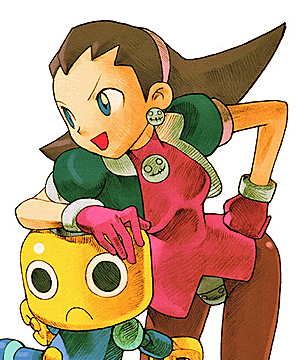 4
Tron Bonne
The Misadventures of Tron Bonne
The only daughter in a family of notorious air pirates, Tron Bonne is a mechanical genius who is defined by her feistiness. Her youth and inexperience are at odds with her intelligence, however, and she'll fly off the handle when things don't go her way. Miss Tron has an entire army of Servbots at her disposal, but her plans often backfire and she puts an inordinate amount of energy into pretending that she doesn't have a crush on Mega Man Volnutt. Tron Bonne always came across as more of an anti-heroine than a proper villain, so she was a fitting candidate for her own spinoff. The Misadventures of Tron Bonne takes place before the events of Mega Man Legends and centers on Tron's struggles to pay off her family's debts. She's a temperamental pirate, but it's hard not to root for her.
---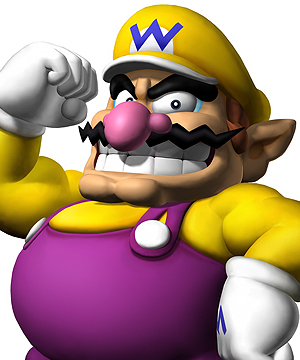 Wario is Mario's obnoxious doppelgänger and the antithesis of everyone's favorite plumber. He was the main villain in Super Mario Land 2, but his larger-than-life persona demanded a brighter spotlight. Wario was conceived as Mario's evil twin, but he never had to ride on anyone's coattails. Spinoff franchises like Mario Kart and Mario Party keep their rivalry alive, but most of Wario's games don't involve Mario in any capacity. Moreover, the Wario Land games feel significantly different than any of Mario's adventures. During his transition from final boss to playable character, Wario's incorrigible behavior didn't change one iota. In either scenario, he is fueled by greed and jealousy. While Mario is off saving princesses, Wario entertains himself by stealing treasure and farting on his enemies.
---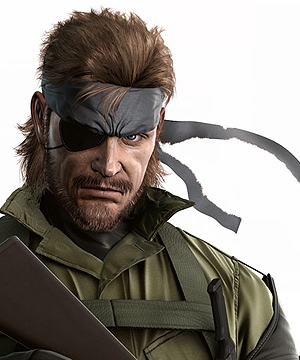 2
Big Boss
Metal Gear Solid 3
Big Boss was introduced in the first Metal Gear as the leader of an elite black ops unit. He acted as a mentor for a mercenary named Solid Snake who was tasked with infiltrating a military research facility, but he ended up betraying his protege in the end. Big Boss was something of a father figure to Solid Snake, but Metal Gear Solid revealed that Solid Snake was actually one of his clones! Incidentally, Big Boss was so renowned that his DNA was used to create genetically-enhanced soldiers. With Metal Gear Solid 3, we finally got to see what all the hype was about since players assumed the role of a younger Big Boss and explored his past under the codename Naked Snake. Big Boss was preceded by his reputation, so it was nice for Konami to give us the opportunity to see his legend unfold.
---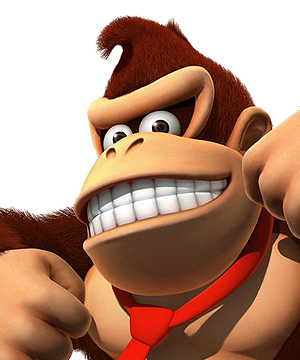 1
Donkey Kong
Donkey Kong Country
It's rare for me to include two characters from a franchise on a single list, but the Donkey Kong and Super Mario series are different enough to warrant an exception. Besides, there was no way I could leave Donkey Kong off this list. Donkey Kong was one of gaming's first great villains and is arguably the most recognizable antagonist in video game history. He had a reputation of kidnapping women and invading green houses, but Donkey Kong Country pretty much ignores his sordid past and presents him as a blameless victim of banana theft. Ultimately, Donkey Kong's first heroic role was a smash hit with critics and consumers alike. Cranky Kong insists that he's the "original" Donkey Kong from the classic arcade game, but his story is full of holes so I'll continue to view all versions of Donkey Kong as a single entity.
---
Random Lists