Electromancy is one of the most common elemental powers in gaming, but electricity itself eluded mankind for eons before we were able to harness its power. Ancient civilizations had a basic understanding of classical elements like fire and water and relied on them for prosperity, but electricity was attributed to the heavens and something that couldn't be contained. Like the element they control, electromancers are typically defined by their incredible speed and unfathomable power.
---
---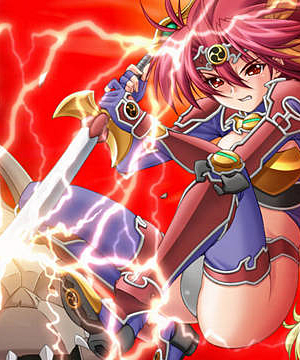 10
Raidy
Lightning Warrior Raidy Series
Raidy is a warrior who was infused from birth with the ability to control lightning. She spends most of her time exploring dungeons and rescuing girls from monsters, so her powers are put to good use. By channeling her energy through swords, Raidy can overwhelm her foes with electrified slashes. Her attacks become even more potent after she finds the Sexcalibur. The legendary sword is an ideal conduit for her energy – though Raidy is forced to think inside the box when she wants to recharge the weapon. Raidy was intended to be an avatar for the god of light himself, but she's unmoved by her destiny and chooses to live by her own rules. Despite her heroic actions, Raidy is a rebellious nymphomaniac who slides into depravity and gets off on vengeance. Her behavior is more shocking than her thunder slashes are.
---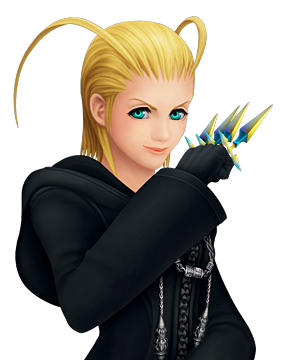 9
Larxene
Kingdom Hearts Series
Larxene is the only female member in the ominous Organization XIII, but that's no reason to take her lightly. Also known as the Savage Nymph, her fighting style is even more electrifying than her stunning looks. With the grace of a ninja, Larxene attacks with a set of knives that are almost as sharp as her tongue. She uses the knives as makeshift claws to thrash her opponents, but she can turn them into electrified projectiles if the situation calls for it. She also has the option to call down lightning from the sky or create walls of electricity if she gets bored of her knives. When pushed to her limits, Larxene envelopes her body in electrical energy and increases her speed significantly as she darts around the battlefield. Her strikes are as quick as her temper and it's almost impossible for her opponents to retaliate.
---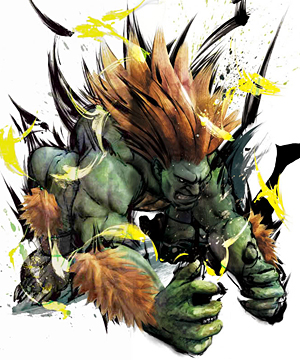 8
Blanka
Street Fighter Series
With a roster that includes martial artists who throw fireballs, a yoga master with Stretch Armstrong limbs, and a joshi wrestler who attacks with her butt, Street Fighter doesn't exactly strive for realism. Even so, Blanka is still pretty "out there." As a child, Blanka was separated from civilization after being involved in a plane crash in Brazil. For reasons that will never be fully explained, exposure to electric eels in the Amazon rain forest triggered a mutation that changed Blanka's appearance and gave him the ability to control electricity. Blanka is a feral savage who fights with reckless abandon, but his signature Electric Thunder attack is primarily used as a defensive tactic. The electricity he produces is so powerful that it creates an x-ray effect that makes the victims' skeletons visible to any onlookers.
---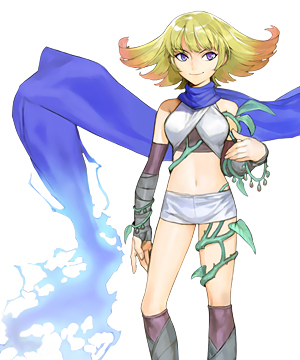 7
Phosphora
Kid Icarus Series
Phosphora is a powerful warrior, but she acts more like a bratty teenage girl. She mocks her enemies, avoids responsibility, flirts with boys, and acts catty around women. She's young, beautiful, and talented, but she obviously lets it go to her head. Despite her stuck-up attitude, it's hard not to be impressed by her abilities. She can fire lightning bolts at opponents, electrify the air around her, or use her electrokinetic powers to create powerful storms. She's also able to move at incredible speeds – or even teleport – by turning into a bolt of lightning. I guess that's why they call her the Lightning Flash. If you look past her quirks, you'll find a fierce competitor who is capable enough to command an army. She's also surprisingly loyal to her friends and allies. She gets bonus points for wearing a stylish scarf that conducts electricity.
---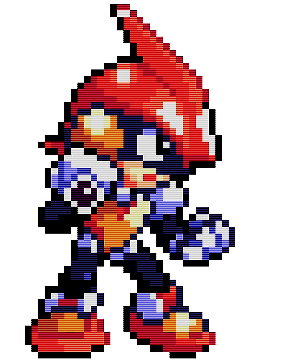 Pulseman's father was an engineer who created an AI life form so advanced that it became self-aware. In the name of science, he promptly uploaded himself into the computer and took her v-card. The combination of his DNA and her program core led to the birth of Pulseman. Pulseman's human roots made it possible for him to survive outside of a computer while his mother's side gave him the ability to channel electricity. His trademark ability is his Volteccer attack which allows him to change into a ball of electricity and ricochet off surfaces. A similar move was later used by Pikachu in Pokémon and Super Smash Bros.. (Pikachu's Volt Tackle is actually called the Volteccer in Japan.) Pulse Man and Pokémon were both developed by Game Freak, so the reference was an intentional homage rather than a shocking coincidence.
---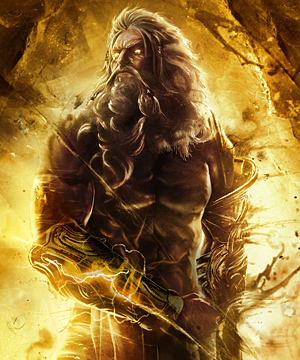 No figure in mythology is more closely associated with lightning than Zeus is, so there was no way the Greek god of the sky wasn't going to make an appearance on this list. As the immortal King of the Olympians, Zeus has a number of powers and abilities at his disposal. He possesses superhuman strength and speed, he can teleport into thin air, and he can take the form of a giant eagle. Of course, he is best known for his mastery over thunderbolts. In the God of War series, Zeus uses lightning as both a weapon and a shield, and he can even manipulate the weather to create storms. His powers are so vast that he can create an electrified silhouette of himself. Zeus rose to power by overthrowing his father, so it's poetic that his ungrateful son, Kratos, plans on doing the same. Fate, it seems, is not without a sense of irony.
---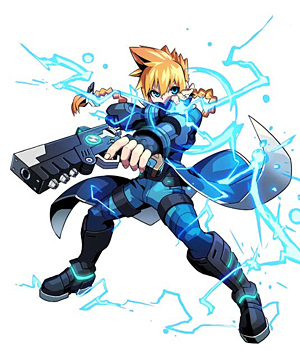 4
Gunvolt
Azure Striker Gunvolt
Azure Striker Gunvolt is set in a world where a small number of adepts have the ability to manipulate elements like fire, water, and electricity. One of the most powerful of these adapts is a young boy known only by the codename, Gunvolt. Gunvolt fights with a resistance group against a massive corporation that's secretly experimenting on adepts. His inherent ability to create electrical fields and control lightning makes him a legitimate threat to even the most powerful foes. After tagging his enemies with the pistol he wields, Gunvolt can unleash his electrical powers against them in a number of creative ways. He can produce damaging electrical orbs, unleash a large electrical sword, or criss-cross the screen in electrically-charged chains. His powers can also improve his jumping abilities or act as a physical barrier.
---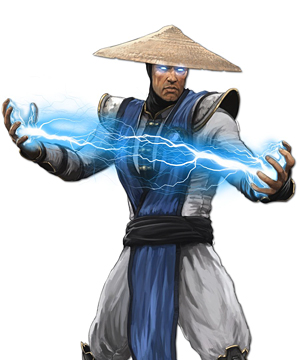 3
Raiden
Mortal Kombat Series
Mortal Kombat has produced a number of iconic characters, but Raiden could arguably be considered the main character in the franchise. He's appeared as a playable character in every generation of the series and is a key figure in the storyline. As protector of the Earthrealm, Raiden is the one who assembled Earth's warriors to participate against the Outworld forces in the Mortal Kombat tournament. In a shocking turn of events, Raiden bravely gave up his own mortality and chose to fight alongside his human comrades. As the God of Thunder, Raiden radiates with lightning energy. Electricity dances and crackles around his being, and he can use this energy to send blots of lightning in any direction. His surges of electricity are so overwhelming that they can cause his opponents' eyes to bug out or their heads to explode!
---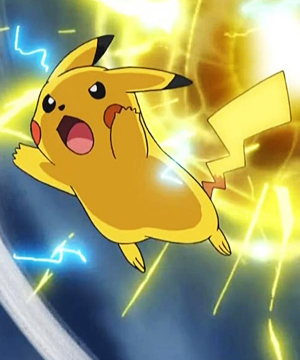 Pokémon has been dominating these elemental-themed lists, but what else would you expect from a series that has been popular for two decades? Although Pikachu looks harmless, he's able to release electric discharges of varying intensity. He isn't the most powerful Electric-type Pokémon by any stretch of the imagination, but it's safe to say that he's the most famous. His popularity transcends the medium, and if there were a video game version of Mount Rushmore, he would be right up there with Mario, Pac-Man, and... Teddy Roosevelt? Pikachu can evolve into Raichu by exposure to a Thunderstone, but many gamers choose to leave him just the way he is. Outside of the main Pokémon series, Pikachu has electrified gamers in Super Smash Bros., Pokkén Tournament, and a number of spinoff titles. Pika-pika!
---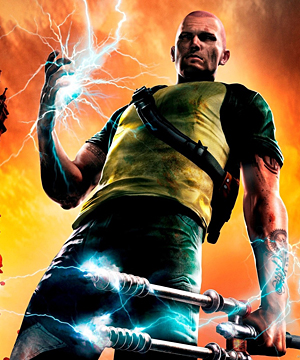 1
Cole MacGrath
inFamous Series
Before becoming a superhero, Cole was a lowly bike messenger who was tricked into delivering a high-tech weapon that wiped out six city blocks. He survived the explosion, but was ultimately blamed for the blast and labelled a terrorist. It wasn't all bad, though, as the incident somehow gave him the ability to manipulate electricity. He could suddenly discharge bolts of electricity, concentrate his energy into shock grenades, or generate polarity shields to nullify enemy fire. Like many others on this list, he could also create lightning storms. These newfound powers could either be used to rebuild the city or contribute further to its destruction, so Cole was forced to weigh the consequences of his actions. Cole will never be as popular as Pikachu, but inFamous does a great job at highlighting the true power of electricity.
---
Random Lists