The concept of hacking is almost as old as computers themselves. The subculture surrounding the hacking scene came into prominence in the 1960s as technically-minded individuals began experimenting with telecommunication networks. The term has different meanings to different people, but for the purpose of this list I'm looking for individuals who are able to breach defenses and exploit weaknesses in a computer or network. Although the media typically paints them as villains, the motivations differ greatly from one hacker to the next. Whether they are using their skill set as a form of protest or simply looking to make a quick buck, hackers of all varieties will be considered for this list.
---
---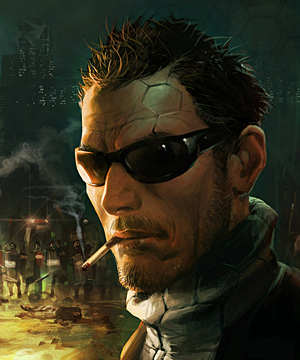 10
Adam Jensen
Deus Ex: Human Revolution
Adam Jensen isn't necessarily the most skilled hacker in the Deus Ex series, but as a lone wolf with a background in law enforcement, he is well-suited for the hacker lifestyle. Adam is mechanically augmented and is built for combat in many ways. The dude is strong enough to punch through walls, so the fact that he partakes in cerebral activities like hacking speaks to his versatility. Adam often finds himself hacking into terminals and navigating through networks, and he takes great care to avoid tripping any alarms along the way. Just because he can handle himself in a fight doesn't mean he's looking for one. Incidentally, his cranium was augmented just like the rest of his body was. A hacking device built into his brain allows him to use terminals to override security systems, penetrate firewalls, and engage in clandestine data retrieval.
---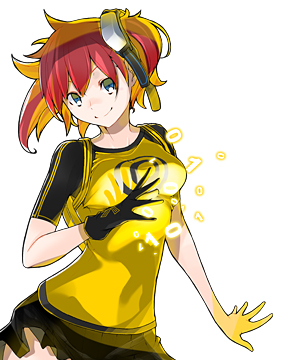 9
Takumi/Ami Aiba
Digimon Story: Cyber Sleuth
In Digimon Story: Cyber Sleuth, players either assume the role of a male hacker name Takumi Aiba or a female hacker named Ami Aiba. Their adventure starts after they receive a device that allows them to capture creatures called Digimon who inhabit a next-generation version of the Internet called Cyberspace EDEN. (EDEN differs from our existing version of the Internet in that users can physically enter it.) After traveling to EDEN, Aiba is ambushed and left with a half-digitized "data body" as a result. In the wake of the attack, Aiba is bestowed with the ability to freely travel between the real and virtual worlds. Aiba's hacking skills are largely determined by the Digimon that have been captured. Among other things, Aiba's hacking can be used to break through firewalls, decrypt files, or copy and paste data in order to solve puzzles.
---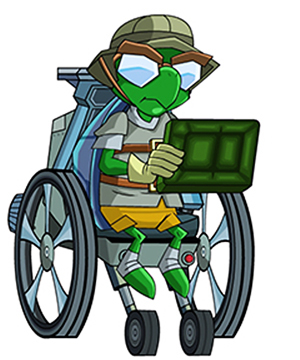 8
Bentley
Sly Cooper Series
The brains behind Sly Cooper's band of thieves, Bentley takes the lead on reconnaissance and mission-planning while Sly is out in the field. He's known for abilities with electronics, computers, and gadgets, and his intelligence allows him to take on many roles. In addition to being a master hacker, Bentley is also a mathematician, an inventor, and a demolitions expert. Bentley is initially depicted as a timid shut-in, but he comes out of his shell as the series progresses and even starts to perform field work for the team. He eventually loses his legs in a tragic accident, but this doesn't slow him down at all since he designs a high-tech wheelchair that actually increases his mobility and power. The hacking missions that Bentley takes part in play out like arcade-style shoot 'em ups. He literally makes a game out of hacking.
---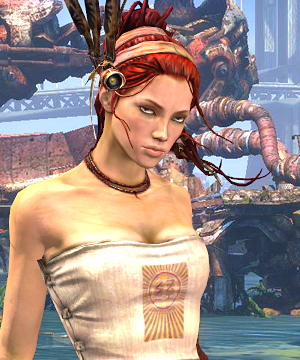 7
Trip
Enslaved: Odyssey to the West
In a post-apocalyptic world overrun with war machines, Tripitaka's skill set keeps her alive. Some have the luxury of hacking for lulz, but Trip's very survival is dependent on her technical abilities. During her journey, Trip's wrist-mounted computer is used in a variety of ways. She hacks security doors, scans for hazards, and projects temporary holograms to distract her enemies. If pressed, she can also use an EMP to stun her mechanical foes. Trip even uses technology as a means of controlling other humans. By fitting a man named Monkey with an electronic "slave headband," Trip effectively hacks his mind and creates a situation where he is forced to keep her alive. Her ethics are questionable (to say the least), but she atones for her transgressions by shutting down a system that had enslaved an entire city.
---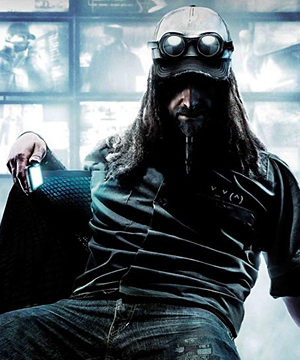 6
T-Bone Grady
WATCH_DOGS Series
WATCH_DOGS and its sequel allow players to assume the role of elite hackers who can monitor phone conversations, control security cameras, manipulate traffic, raise barriers, and cause city-wide blackouts. Unfortunately, the protagonists in the series leave a lot to be desired. (Aiden Pierce is completely unlikable while Marcus Holloway's hacktivism comes across as disingenuous and hypocritical.) Raymond Kenney (also known as T-Bone Grady) is a supporting character in both games, but he is a lot more interesting than either Aiden or Marcus. T-Bone is a software engineer who helped create a vast network that could control and monitor every facet of daily life in a city. When he became concerned with the power it would afford corporations and governments, T-Bone took measures to destroy the very network he helped create.
---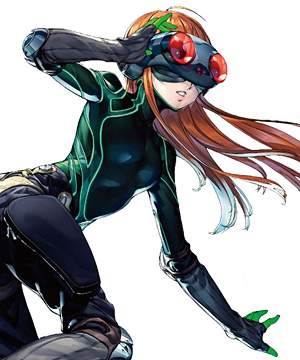 5
Futaba Sakura
Persona 5
Futaba Sakura's personality is exactly what you'd expect from a stereotypical hacker. An asocial shut-in who borders on agoraphobic, the only substantial communication she has with the outside world is done via the Internet. On the rare occasion she goes outside, she typically covers her face or hides behind others. She frequents chat rooms and plays video games as a form of escapism, but her true identity is naturally masked by a number of online aliases. Futaba's reputation as a technical prodigy eventually helps her forge relationships in the real world. She hasn't attended class since middle school, but she decides to use her inhuman computer skills to help a group of vigilante activists who are rebelling against injustice. In the end, the group goes to great lengths to help her overcome her social anxiety.
---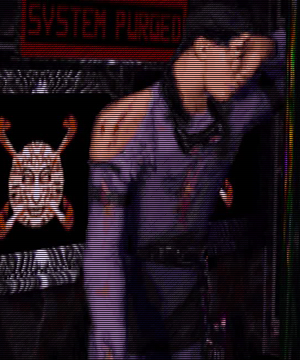 4
The Nameless Hacker
System Shock
Although his personality is kept hidden from players, the nameless protagonist of System Shock perfectly exemplifies what it means to be a hacker. His actual identity is of no importance, and he is defined entirely by what he can do. He is a hacker of considerable skills, but he got in over his head when he accessed protected information regarding a secretive space station. After being caught red-handed, he was coerced into removing the ethical safeguards of the station's AI construct, SHODAN. In exchange for his service, he was implanted with a military-grade neural interface. Ironically, the hacker later had to use his new abilities against SHODAN after she went rogue. SHODAN intended to attack the Earth's cities, but the nameless hacker faced off against her in cyberspace and defused her threats.
---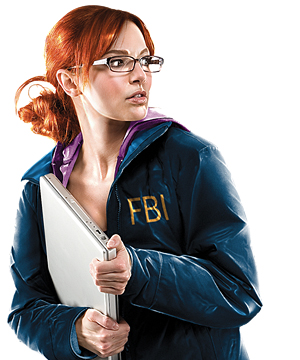 3
Kinzie Kensington
Saints Row Series
While working as an agent for the FBI, Kinzie Kensington was framed by a group of hackers known as the Deckers and made to look like she was selling government secrets while moonlighting as a dominatrix. Naturally, Kinzie made it a point to bring the Deckers down after losing her FBI gig. Kinzie is prone to bouts of paranoia and is something of a conspiracy theorist, but her abilities cannot be denied. She's basically attached to her laptop at all times, and her talents are so advanced that she was able to upload a person's subconscious to the interwebs! Kinzie seldom leaves home and even forgets how to wash her hair, but who needs social interaction when you have a bag of dildos? Incidentally, the Deckers were right about the dominatrix stuff, but they still shouldn't have picked a fight with a technical genius.
---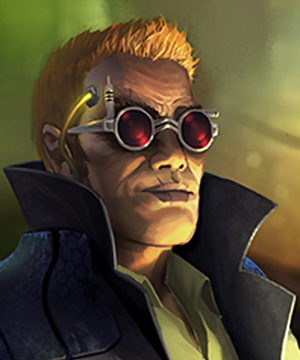 2
Jake Armitage
Shadowrun Series
At the onset of the SNES version of Shadowrun, Jake Armitage is gunned down in the streets before waking up in a morgue with a serious case of amnesia. While investigating the events leading to his shooting, Jake pieces together snippets of data that he obtains by hacking various protected computer systems. By using an item called a cyberdeck, Jake can hack into computers and retrieve more information from the MATRIX. While navigating through cyberspace, Jake has to fend off intrusive programs that can potentially end his life. At the same time, he is under constant threat of contract killers in the real world. After a lengthy investigation, Jake discovers that he is a data courier carrying a program that was designed to destroy a malevolent AI. Incidentally, the corporation behind the AI wanted Jake dead.
---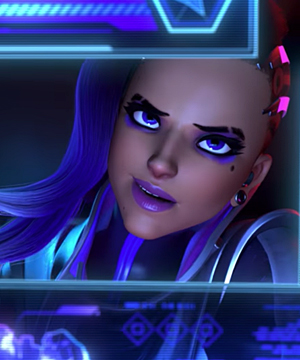 In many ways, Sombra's actions in the real world reflect how hackers operate in cyberspace. For instance, her thermo-optic camo allows her to sneak around undetected and makes her an ideal infiltrator. At the same time, her translocator beacons create escape routes and make it difficult to target her. This parallels how a hacker might break into a computer undetected. Sombra is also a hacker in a more literal sense. In lieu of hacking into simple computer terminals, however, Sombra hacks her enemies! With the use of a special beam or an EMP, Sombra can prevent her enemies from using their special abilities. She can also hack into first aid kits to render them useless. The most imaginative use of her abilities can be seen when she hacks the "Play of the Game" in an apparent bid to steal the spotlight from her opponents.
---
Random Lists