Sibling rivalries date back to the days of Cain and Able in the book of Genesis and have been prevalent in society ever since. Some of the rivalries on this list are driven by jealousy and pride, while others are more friendly in nature. Either way, this list looks at the most memorable sibling rivalries in video game history.
---
---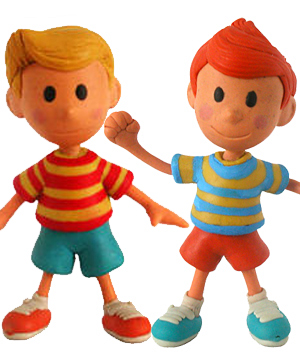 10
Lucas & Claus
Mother 3
Many similarities can be seen between twin brothers Lucas and Claus. Heck, "Lucas" is even an anagram of "Claus." Aside from the different hair color and different-colored clothes, they look almost exactly the same. There are a few significant differences when it comes to their personalities, however. For instance, Claus is much more courageous than his brother is. This eventually gets him into a bit of trouble. After his mother is killed by a dinosaur, Claus takes it upon himself to avenge her death and apparently meets his own demise in the process. Throughout the course of Mother 3, Lucas is repeatedly confronted by a mysterious "Masked Man" who is later revealed to be Claus. As it turns out, Claus was turned into a cyborg and effectively brainwashed into becoming a villain. It truly is a sad state of affairs.
---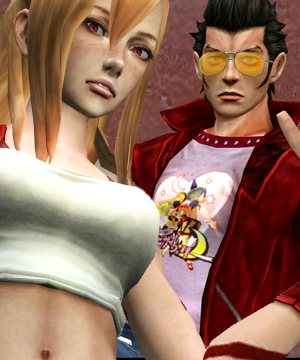 9
Travis & Jeane
No More Heroes Series
The relationship between Travis and his sister Jeane is... complicated. Actually, complicated is an understatement. Their father (who repeatedly abused Jeane as a child) left Jeane's mother to hook up with Travis' mom. This drove Jeane's mother to suicide and motivated Jeane to get revenge. Jeane decided to become an assassin and used her body to pay for the training. After the training was complete, Jeane eventually achieved her goal and killed her father. This event put Travis on the path to vengeance, and he too became an assassin. When the siblings eventually met in a good old-fashioned duel to the death, Jeane was cut into three pieces. Oh yeah, and did I mention that Travis didn't always know that Jeane was his sister and that the two were childhood sweethearts? I told you their relationship was complicated.
---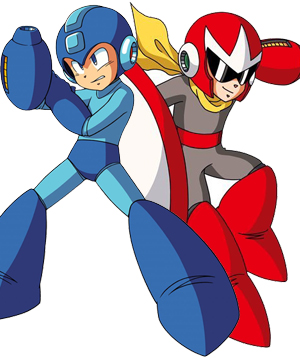 8
Mega Man & Proto Man
Mega Man Series
When Proto Man first encountered the Blue Bomber in Mega Man III under the guise of "Break Man," his intentions were unclear. On one hand, Break Man would repeatedly appear out of nowhere to battle Mega Man. However, he also seemed to be holding back somewhat, and he never seemed overly malicious with his attacks. When Mega Man finally defeated Dr. Wily at the end of the game, Break Man appeared again and returned the injured Mega Man to Dr. Light's laboratory. At this point, the true identity of "Break Man" was revealed. Proto Man was Dr. Light's prototype robot and, in essence, the older brother of Mega Man. Proto Man's battles with his brother were lessons in "tough love," as he was only trying to prepare him for his eventual battle with Dr. Wily. Proto Man remains elusive, but he always has his brother's back.
---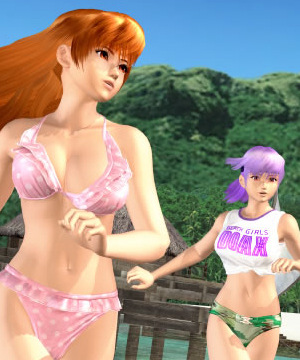 7
Kasumi & Ayane
Dead or Alive Series
Don't let her ridiculous purple hair and youthful appearance fool you: Ayane is an expert in Ninjutsu and well-known for her deadly fighting style. Despite her abilities, Ayane is destined to live in the shadows of her half-sister, Kasumi. Ayane harbors deep-seeded resentment toward Kasumi for leaving their Mugen Tenshin clan behind. Kasumi left the clan so she could enter the Dead or Alive tournament and seek vengeance for the death of her brother, Hayatte. Ayane secretly admired Hayatte, but she pursued her sister to the tournament and planned to assassinate her any way. Even though Ayane's attempts to kill her sister have become a common theme in the Dead or Alive series, the two are always willing to put their hatred aside when the chance to play a sexy game of beach volleyball presents itself.
---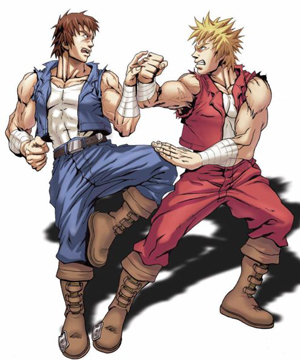 6
Billy & Jimmy Lee
Double Dragon Series
At first glance, Billy and Jimmy Lee seem to have a strong and healthy relationship. When Billy's girlfriend, Marian, was kidnapped, Jimmy demonstrated steadfast loyalty and even put his own life on the line to help his brother rescue her. After the brothers beat the living crap out of an entire gang of street thugs, Billy and Jimmy decided to fight each other to determine who got the girl! Jimmy wasn't helping his brother out, he just wanted to impress Marian and steal her away. That's a major violation of the Bro Code if ever there was one. The NES port of Double Dragon paints Jimmy in an even darker light. In that version, Jimmy is revealed to the true leader of the Black Warriors and the mastermind behind Marian's kidnapping. How they managed to put their differences aside for the sequels, I will never fully understand.
---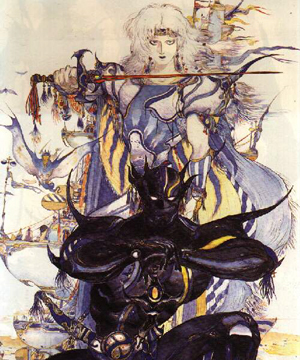 5
Cecil & Golbez
Final Fantasy IV
Golbez was once a well-mannered young kid name Theodore who anxiously awaited the arrival of his younger brother into the world. However, when Cecil's birth led to the death of their mother, Golbez was overcome with hatred and allowed himself to be overtaken by an evil being known as Zemus. While under the control of Zemus, Golbez attempted to gather the planet's magic Crystals and extinguish the planet of all existing life. Golbez would face resistance on all fronts, though none proved more defiant than Cecil. In an effort to combat his brother, Golbez brainwashed Cecil's best friend, kidnapped his girlfriend, and tried to force Cecil to gather Crystals for him. Cecil refused to back down though, and Golbez eventually came to his senses. Don't you just love a happy ending?
---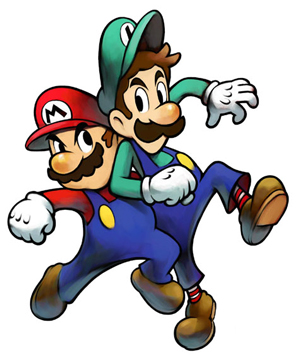 4
Mario & Luigi
Mario Bros. Series
Mario and Luigi's rivalry is probably the friendliest on this list, but it's also the most prolific. The brothers frequently work together, but were rivals when Luigi made his first appearance in the original Mario Bros. Luigi has been in Mario's shadow ever since. The fact that the duo is collectively known as the Mario Bros. speaks volumes about how one-sided the relationship is. Luigi was MIA in many of Mario's biggest adventures and is often portrayed as a bumbling fool. While Mario doesn't intentionally embarrass or outdo his brother, it's still hard not to feel bad for the man in green. Luigi has landed a handful of starring roles over the years, but he spends most of his time in the background. In the event that Luigi rescues the Princess in Super Mario Bros., she will still thank Mario! Poor Green Mario just can't seem to catch a break.
---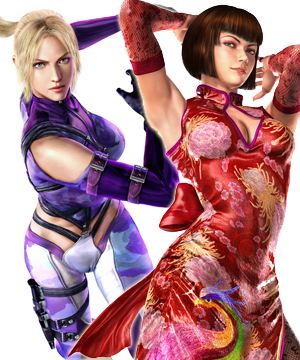 3
Nina & Anna Williams
Tekken Series
Nina's rivalry with her younger sister dates back to their childhood where they were both trained in various forms of martial arts. The rivalry would only become more volatile as the years progressed. Nina was hired to assassinate the host of the Iron Fist Tournament, but Anna interfered and prevented her from finishing the job. When Nina was subsequently captured and used as a test subject in a cryogenic experiment, Anna volunteered to be a part of the same experiment. When Nina's memories were lost as a result of the experiment, Anna worked extensively to help her regain her memories. Sadly Nina's memories of hatred returned and the sisters found themselves engaged in a gun battle that lasted for days. They eventually called a truce and agreed to meet each other in the tournament.
---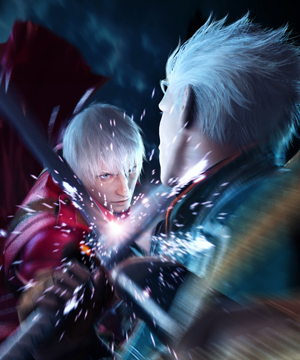 2
Dante & Vergil
Devil May Cry Series
Twin brothers Dante and Vergil are the sons of a demon named Sparda who rebelled against his own kind for the sake of the human race. In order to claim Sparda's power all to himself, Vergil first needed to combine two halves of an amulet that was passed down from his mother. Vergil had one half already and, naturally, the second half of the amulet was held by Dante. Vergil took the amulet by force and planned to use its power to re-open the door to the demon world. Dante eventually reclaimed the amulet after defeating his brother, but Vergil survived the battle. After being enslaved by the king of the demon world, Vergil re-emerged as a dark knight called Nelo Angelo. Having not learned his lesson, Vergil went after his brother again. This time, Dante had no choice but to blast him to smithereens.
---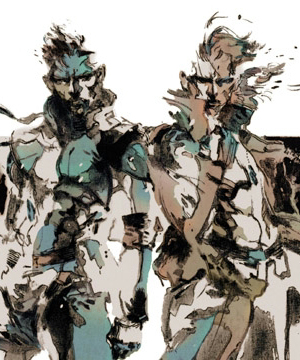 1
Solid Snake & Liquid Snake
Metal Gear Series
Although they are not brothers in the traditional sense, Liquid Snake is the genetic twin of Solid Snake. Both were part of a experiment to create super soldiers, but Liquid was always told that he got all the flawed, recessive genes. As a result, Liquid has a pronounced inferiority complex and is obsessed with making things difficult for his brother. He first posed as Solid Snake's former survival coach and tricked him into activating the new Metal Gear. Liquid Snake then used the giant mech in an attempt to squash his twin. The two then faced off against each other in a bare knuckle fight before following up with a high speed car chase. After Solid Snake came out the victor, it was revealed that Liquid Snake was the genetically superior twin the whole time. I guess it just goes to prove that there's no gene for the human spirit.
---
Random Lists