Video game demographics are constantly evolving, but a segment of the industry is always going to pander to young male audiences. I want to break this trend by making a list specifically for women. Breasts are near and dear to the hearts of women – both literally and figuratively. Men are genetically coded to notice breasts, but I've seen enough magazines at the checkout counter to know that chicks are obsessed with boobs as well. With that in mind, this list is dedicated to all the ladies in the room! It would be easy to list of biggest breasts in gaming, but we're taking a more nuanced approach here by examining factors like shape, bounciness, and overall visibility. Women are amazing, and there's no better way to show my support for them than by highlighting gaming's most awe-inspiring racks. Girl power!
---
---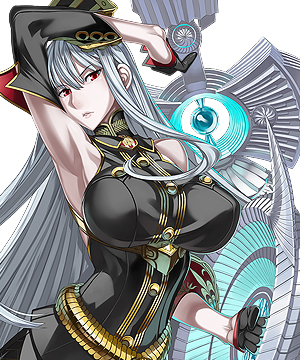 10
Selvaria Bles
Valkyria Chronicles Seroes
A descendant of the legendary Valkyria, Selvaria Bles has superhuman powers at her disposal. When these abilities first began to manifest themselves, she was separated from her parents and taken to an Imperial test facility. After a high-ranking General rescued her, Selvaria became eternally devoted to him even though she didn't necessarily agree with his causes. Selvaria is a force of nature whose reputation as a "War Witch" is well-earned. Her Valkyria form can turn the tides of any battle, and her massive breasts are certain to turn many heads. Her custom uniforms don't leave a lot to the imagination, but they're still too sensible for Selvaria to be considered for a higher position on this list. She knows her way around a battlefield, but the other girls on this list could teach her a few things about fashion. Do better, Selvaria.
---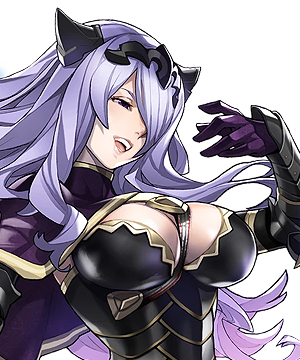 9
Camilla
Fire Emblem Series
As the oldest daughter of the Nohr royal family, Camilla acts as a motherly figure to her younger siblings. She's emotionally damaged and compensates for the lack of attention she received as a child, but she wears a mask of maturity and elegance. Although she's usually decked out in armor, she's considerate enough to leave her cleavage and panties exposed at all times. The cleavage window on her armored corset isn't all for show, however, as Camilla uses the space between her boobs to store important maps. (Her outfit obviously lacks pockets, so you really have to admire the girl's resourcefulness.) Camilla's breasts are impossible to ignore – the player even runs into them from a first-person view at one point – but this has made her one of the most popular Fire Emblem characters to date.
---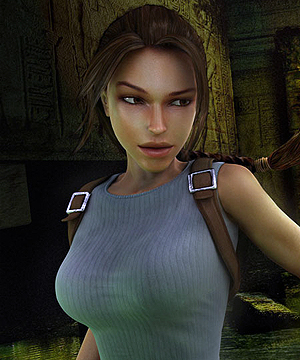 8
Lara Croft
Tomb Raider Series
Tomb Raider was one of the most ambitious games of its day and was revered as a monumental step forward for 3D adventure games. It was praised for its sophisticated level design, inventive gameplay, and involving storyline, but there were two very big reasons why the game was so popular (if you catch my drift). Lara's in-game model looked like she was wearing a pointy bra, but the predominantly male video game audience was just happy to see a high-profile video game character with huge fun bags. Before jiggle physics were all the rage, we were willing to take whatever we could get. Her jugs are pretty underwhelming by modern standards, but Lara deserves recognition for becoming one of gaming's first mainstream sex symbols. Tomb Raider's busty leading lady is more famous than the game itself.
---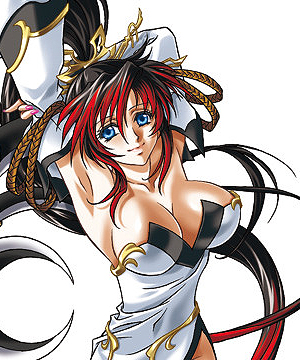 7
Kaguya Nanbu
Super Robot Wars Series
Kaguya Nanbu is an adventurous princess who leaves home on her 18th birthday to partake in a coming-of-age journey. Her large breasts are always on display during her pilgrimage, but her tight dress is considered formal wear and the young princess is actually quite modest. She'll occasionally turn away from others or try to cover her ample bosom with her arms. She tries not to invoke it, but her breasts are the subject of sexual innuendo throughout her adventures. Seemingly everyone she meets – including villains – reference her chest, and she winds up with derisive nicknames like "Dairy Cow Princess" and "Princess Bounciful." Although her specific measurements are never officially revealed in the game, one of her girlfriends estimates her bustline to be around 100cm. Princess Bounciful, indeed.
---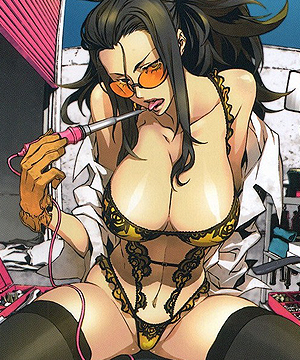 6
Dr. Naomi
No More Heroes Series
Dr. Naomi's breasts — like everything else in No More Heroes — are completely over-the-top. An engineer with a PhD in in mathematical sciences, Naomi is almost certainly the smartest woman on this list. She uses her brain power to research and develop special beam katanas and other weapons. In most cases, a woman's intelligence is unrelated to the size of her chest. Naomi is supposedly in her 60s, however, so she uses technology and brains to maintain her youthful appearance. Inexplicably, the size of Naomi's breasts increased significantly in No More Heroes 2 and they were given an exaggerated bounce any time she moved. I'm not generally a proponent of cosmetic surgery, but complaining about fake breasts makes little sense on a list comprised entirely of fake people.
---
5
Ivy Valentine
SoulCalibur Series
Several women from the SoulCalibur series were considered for this list, but Occam's razor suggested that I choose the one with the biggest tits. (According to Namco Bandai's handy size chart, Ivy Valentine is the clear winner with her remarkable 100cm bustline.) Size isn't everything, but Ivy also deserves credit for showing more skin than her Soul sisters. Ivy's breasts have even been enhanced on several occasions over the years. While her skimpy fetish outfits have struggled to keep up with the growth, her popularity has increased in lockstep with her chest. A Japanese ad for SoulCalibur V focused entirely on Ivy's cleavage and advised players to "go big or go home." This ad was apparently deemed too risqué for the west, but it still speaks to the marketability of Ivy's rack.
---
4
Haruka
Senran Kagura Series
The Senran Kagura games mostly focus on busty schoolgirl ninjas, but it's totally appropriate to mention Haruka on this list since she's all grown up. If anything, it would be rude not to talk how about amazing her rack is. Her 99cm (37") breasts aren't the largest in the series (if you can believe it), but she has the biggest boobs relative to her waist. Although she's only 18, Haruka is a sophisticated lady who others look up to. She sometimes cradles younger students, but she also has a sadistic side and enjoys teasing others. She'd make an excellent dominatrix if the shinobi thing ever falls through. Haruka wears a lab coat to conceal her weapons, but she makes no effort to conceal her body. Her stripperific outfits could be likened to lingerie and make her already-impressive breasts seem even more astonishing.
---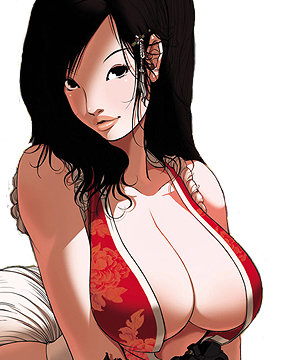 3
Mai Shiranui
The King of Fighters Series
Dead or Alive deserves tremendous credit for popularizing jiggle physics, but Mai Shiranui was bouncing around long before the DOA girls began sleazing it up. Mai's attacks are guaranteed to give gamers gratuitous shots of her chest, and her breasts look like they're dangerously close to escaping from her skimpy clothing. When you factor her bounciness into the equation, it's almost miraculous that she doesn't experience constant wardrobe malfunctions. Mai has been a fan favorite from the very beginning, but her popularity skyrocketed after The King of Fighters '94 was released. SNK put extra care into animating her boobs in that game, and they allocated extra memory to her knockers after the rest of the game was completed. Jiggle physics are part and parcel of modern games, but Mai was a true pioneer.
---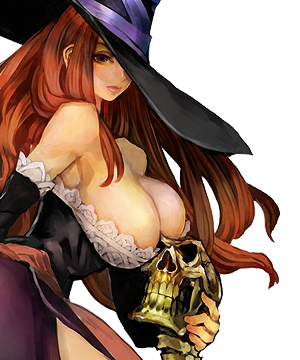 2
The Sorceress
Dragon's Crown
Dragon's Crown was a niche title, but the Sorceress had a rack that launched a thousand angry Tweets. Some critics argued that her design catered to the whims of teenage boys while others suggested that she was designed by one. All of the game's characters had exaggerated physical characteristics (regardless of their gender), but the Sorceress was maligned as a supposed symbol of sexism in the gaming industry because she happened to have nice cans. The Sorceress can create food out of thin-air or turn her foes into frogs, but I'm most impressed with how she manages to keep her boobs from popping out. Those things are bigger than her head, and her dress provides very little coverage. When people who hate video games start writing articles about a character's boobs, you know there must be something special about them.
---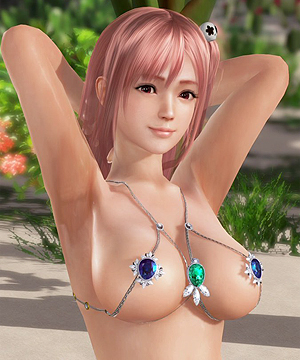 1
Honoka
Dead or Alive Series
Boobs have always been a big part of Dead or Alive. It was all about size and bounciness in the beginning, but advanced concepts like tan lines and wardrobe malfunctions have also been showcased. Most DOA girls have spectacular racks, but Honoka was the clear choice for this list. The stacked martial artist was first seen in Dead or Alive 5: Last Round and immediately broke the franchise breast size record which had stood for nearly two decades. Her impressive 99cm bust seems even more astounding when you consider that she's only 4'11" and weighs under 100 pounds. (There's a reason her fans refer to her as Honkers.) Honoka looks like a gravure idol and has the personality to match, but she brought waves of new fans to the franchise and her popularity quickly eclipsed many mainstay characters.
---
Random Lists