Female villains are commonplace in certain mediums, but they're not especially prevalent in video games. With so many voices criticizing the industry for how female characters are portrayed, perhaps it's not surprising that developers would be weary of painting women in a negative light. Villains are usually more intriguing than the heroes that oppose them, so it's unfortunate that we don't see more female antagonists. As I was making this list, certain trends started to emerge that weren't necessarily apparent with previous lists. While male villains are often defined by their immense physical strength, their female counterparts tend to be manipulative and conniving. In that sense, they have more layers than most male villains do, and this ultimately makes them interesting to watch. Anyone who thinks they can see through a woman is missing a lot, so let's take a closer look at the bad girls of gaming.
---
---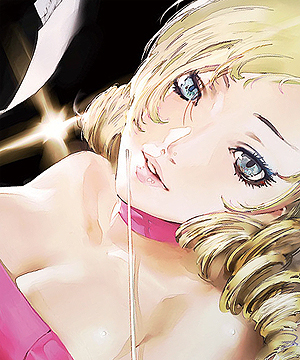 After meeting a troubled man named Vincent at a local bar, Catherine flirts with him all night and eventually goes home with him. Vincent was already in a long-term relationship, however, so this encounter put him smack-dab in the middle of a love triangle. It's hard to label Catherine a villain when Vincent was the one who cheated, but she's eventually revealed to be a succubus who destroys relationships on purpose. By seducing men and exposing their unfaithfulness, Catherine is supposedly acting in the best interests of women. That said, her methods are as unethical as they are slutty. She's manipulative, she misrepresents herself, and she turns into a stalker the moment she's rejected. Vincent is a piece of shit for cheating, but Catherine took advantage of his emotional vulnerability.
---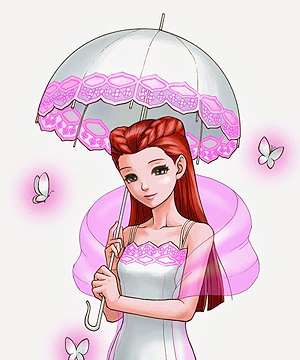 9
Dahlia Hawthorne
Ace Attorney Series
It's always the one you don't expect. Dahlia Hawthorne is the picture of grace and beauty, and her angelic demeanor earns her the affection of any man she comes across. Behind her innocent smile, she's a cruel and manipulative bitch. She plays nice to earn the loyalty of others, but she enjoys bending them to her will. She's introduced as the girlfriend of Phoenix Wright, but she tries to frame him for murder. You'd never guess by looking at her, but Dahlia is one of the most prolific killers in the Ace Attorney series. She murdered two people, drove one to suicide, and had several other intended victims. She's obviously the type of girl who lives only for herself. After she was convicted for murder and sentenced to death, Dahlia returned as a ghost and tried to exact revenge on her enemies.
---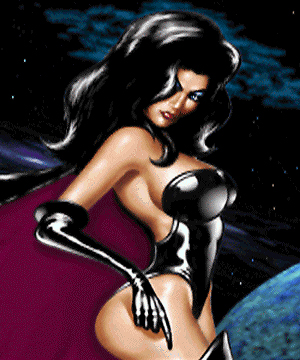 8
The Dark Queen
Battletoads Series
It's easy to paint grotesque monsters and nasty ham planets as villains, but the Dark Queen eschews the tired "ugly equals evil" stereotype. The leather-clad vixen has her mind set on galactic conquest, and she wants to look good in the process. Her efforts to look sexy are pretty pointless, however. The notorious difficulty in Battletoads ensures that very few gamers will ever earn the right to challenge her. This means that she could have probably worn sweat pants and no one would have known the difference. What's the point of dressing up for your enemies if they're just going to crash their hover bikes into walls? On a more serious note, there aren't a lot of women who can truthfully claim to have been the last boss in one of the hardest games of all time. That kind of thing looks good on any villain resume.
---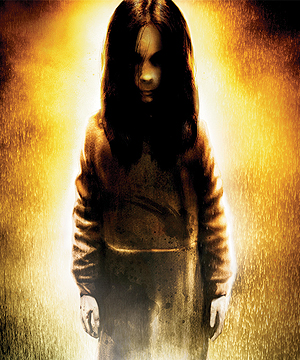 7
Alma Wade
F.E.A.R. Series
It's often said that villains aren't born, they're made. Alma Wade was born with psychic powers that attuned her to the negative emotions of the people around her, and it's easy to see why she felt the need to lash out. If her terrifying nightmares weren't traumatic enough, Alma was subjected to a number of unethical experiments by researchers who wanted to exploit her powers. She was imprisoned, placed into a coma, and impregnated with clone embryos before she died at 26. Her psychic abilities allowed her to linger as a specter in the years that followed, but her actions were informed by rage and emotional torment. Alma could melt people down into skeletons or take over their minds, but her most heinous act saw her trapping a dude in a hallucination so she could impregnated herself. That's not okay!
---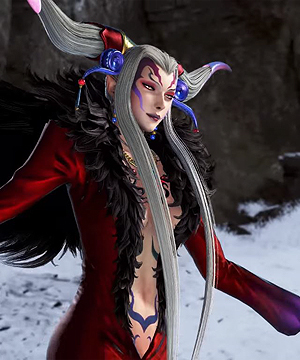 6
Ultimecia
Final Fantasy VIII
Final Fantasy is one of the most celebrated franchises in gaming, but it took over a decade before a woman landed the role of main villain. Ultimecia is a power-hungry sorceress who wants to become a living god. By compressing the past, present, and future into a single point, she plans to rule over time itself! She's one of the most powerful women on this list, and her ability to reach into the past to possess other sorceresses makes her even more dangerous. She takes on many different forms during the game and has to be defeated on four separate occasions! The opulent villainess obviously likes to be in control, and she's one of the most manipulative individuals on this list. Given her unprecedented power, it's kind of ironic that she's destined to be defeated by a group of emo teenagers.
---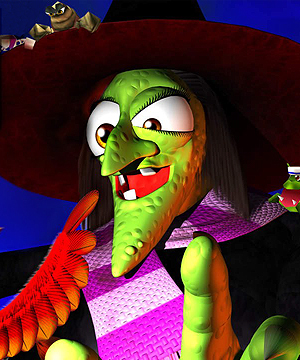 5
Gruntilda
Banjo-Kazooie Series
There are a few genres where female villains are the rule rather than the exception, and fairy tales are chief among them. Banjo-Kazooie is noted for its fairy tale atmosphere, so it's only fitting that a wicked witch would be the primary antagonist. Gruntilda Winkybunion is about as stereotypical as they come, but I wouldn't want it any other way. She wants to be the most beautiful woman in the land, and she plans on using her "Beauty Transfer Machine" to achieve this goal. Grunty kidnaps damsels, insults her enemies, and treats her minions like garbage. She also talks in rhyme, much to the chagrin of her sisters. Grunty is defeated on a number of occasions, but she always comes back for more. At various points, she appears as a ghost, a skeleton, and a head-in-a-jar. The ugly hag is resilient, if nothing else.
---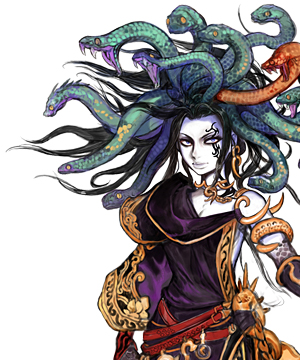 4
Medusa
Kid Icarus Series
Kid Icarus was one of the first games to feature a woman as the final boss, and Medusa predates everyone else on this list. She once ruled Angel Land with the Goddess Palutena, but she was banished to the underworld because turning people into stone was apparently frowned upon. Medusa soon became known as the Goddess of Darkness and was recognized as Hades' most powerful minion. Vowing to overthrow Angel Land and reclaim her position in the Palace in the Sky, Medusa led a surprise attack on Palutena's army and imprisoned her. Although Medusa uses her magic to maintain a mask of beauty, her monstrous form is revealed upon her defeat. Like the mythological figure she was based on, Medusa has slithering snakes in place of hair. I just hope the carpet doesn't match the drapes.
---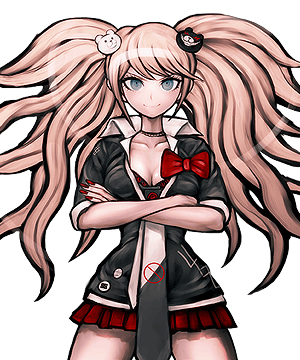 3
Junko Enoshima
Danganronpa Series
A charismatic teenage girl who gained fame as a fashionista, Junko Enoshima is a depraved individual with a dark past. She comes across as carefree at first, but she's apathetic to an abnormal degree. Junko is physically and mentally abusive to everyone around her, and she manipulates others into doing bad things in an effort to spread despair. To that end, she facilitates a twisted game in which high school students are coerced into killing each other. She lies, cheats, and kills to further her own goals, and she goes out of her way to hurt the people who are closest to her. Junko's intense boredom causes her to change personalities on a whim, and it's eventually revealed that she's not who she says she is. Incidentally, "Junko" killed her twin sister and assumed her identity.
---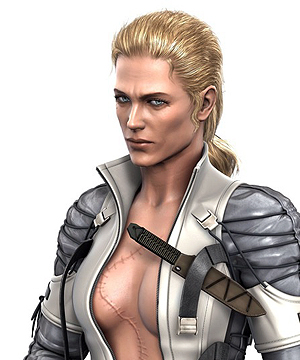 2
The Boss
Metal Gear Solid 3
A charismatic woman with unparalleled emotional strength, the Boss is a World War II veteran who helped lead the Allies to victory with an elite team of soldiers known as the Cobra Unit. After she defected to the Soviet Union during the Cold War, she caused a dramatic shift between the East and West. A supersoldier named Naked Snake shouldered the responsibility of assassinating his former mentor, but it was later revealed that she was working as a double agent the entire time. Sadly, the U.S. Government betrayed her and declared her a rogue agent because they needed plausible deniability after the mission went south. She was wrongfully branded a traitor, but she was willing to die a "villain" for the sake of her country. On that note, I feel like I'm honoring her legacy by including her on this list.
---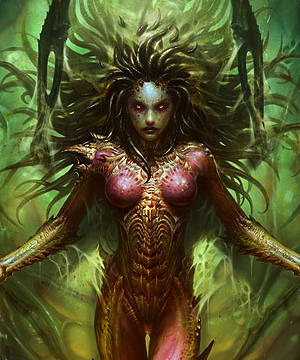 1
Sarah Kerrigan
StarCraft Series
Sarah Kerrigan underwent intense training as a covert operative within the Terran Confederacy's controversial Ghost program. An unusually powerful psychic and an expert assassin, Sarah was second-in-command of a revolutionary movement that opposed oppression. Unfortunately, things went awry and Sarah was subsequently captured by an advanced race of aliens known as the Zerg Swarm. After being infected by the Zerg as part of an experiment, she was transformed into a twisted Zerg hybrid and became one of their most powerful agents. Her power was so vast that she replaced the Zerg Overmind and declared herself the leader of the Swarm. As the self-proclaimed Queen of Blades, Sarah seeks dominance and makes the universe choose between obedience and oblivion.
---
Random Lists